Rail Riders 2023 Official Calendar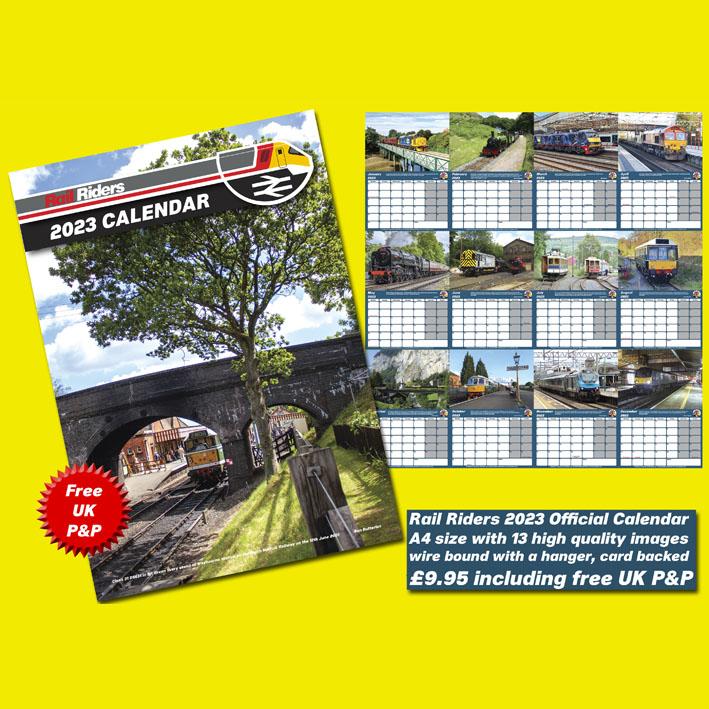 Rail Riders 2023 Official Calendar
---
Our 2023 Rail Riders Calendar is made up of 13 superb individual photographs featuring photographs from club members including an overseas scene. 
The calendar is A4 sized, finished on 250gsm gloss art paper with Wire spiral binding and a stiff chromo board backing.
Locomotives featured: class 31 D5631, 37403, Rvenglass and Eskdale loco River Irt, 90021, 66056, 70000 Britannia, 08266, MER & Snaefell Trams, class 121 55034, Wengernalpbahn 'Pano' unit, class 33 D6515, 68019, 92033
The pages are split 50/50 images and dates giving you plenty of room to make notes.
---
£0.00
£7.50
Product Code:
2023 Calendar
---