Welcome to Rail Riders
The Railway Club for Everyone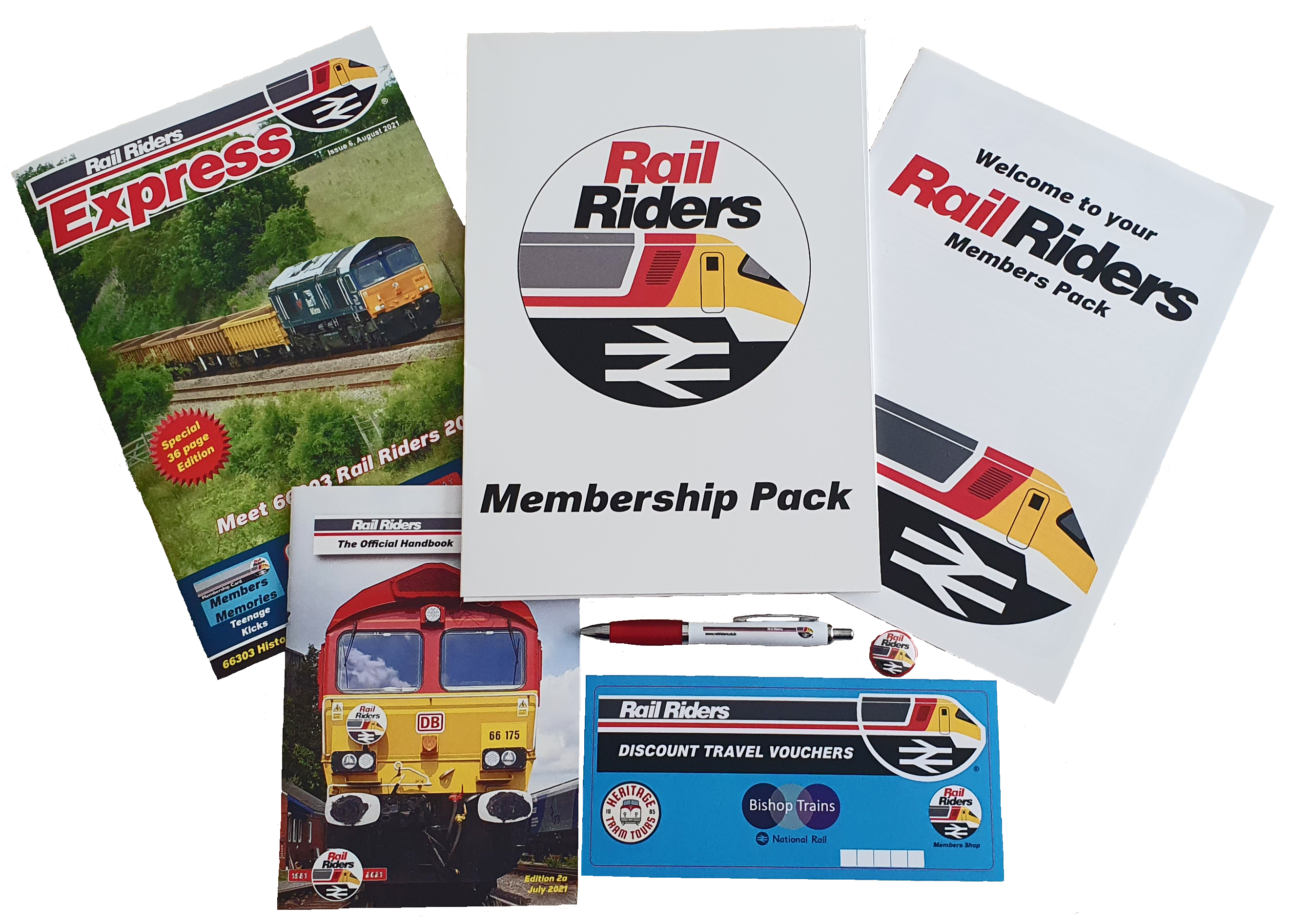 Benefits to being a member of
Rail Riders
12 Months membership
£15 worth of National Rail Travel Vouchers (£25 for Family memberships)
4 issues of the clubs magazine 'Rail Riders Express'
Official Club Handbook & Voucher Book + Pen & Badge
Membership card that gains you discounts at 55 Railways and Museums over 50 Railway Themed Businesses
Access to members only events and one off discounts at exhibitions and events.
Find Out More
Membership Levels
Why not sign up for membership now.
Family
(2 Adults / up to 3 children)
---
The family membership is valid for 2 Adults and up to 3 children aged under 16 years.
Sign up now
---
If you have a loved one or a friend who likes railways why not buy them a 1 years membership?
Sign up now

Rail Riders
The Happiest Club in the Land.
We are a general railway club, that offers members the chance to gain discounted travel on heritage railways and further discounts from a wide range of railway themed businesses.
Find out more
Some of many
Testimonials
A great club, brought back from extinction. Loads of offers coming up too, i cant wait to make use of some of them.
Andy Strathie
Verifed Buyer
Fantastic Club first time around. Many memories of the Model Rail Exhibition at York Station. Looking forward to becoming a member for the new era of Rail Riders.
Paul Simpson
Verifed Buyer
If this club is as good as the original rail riders it will be fantastic
Dave Gilmour
Verifed Buyer