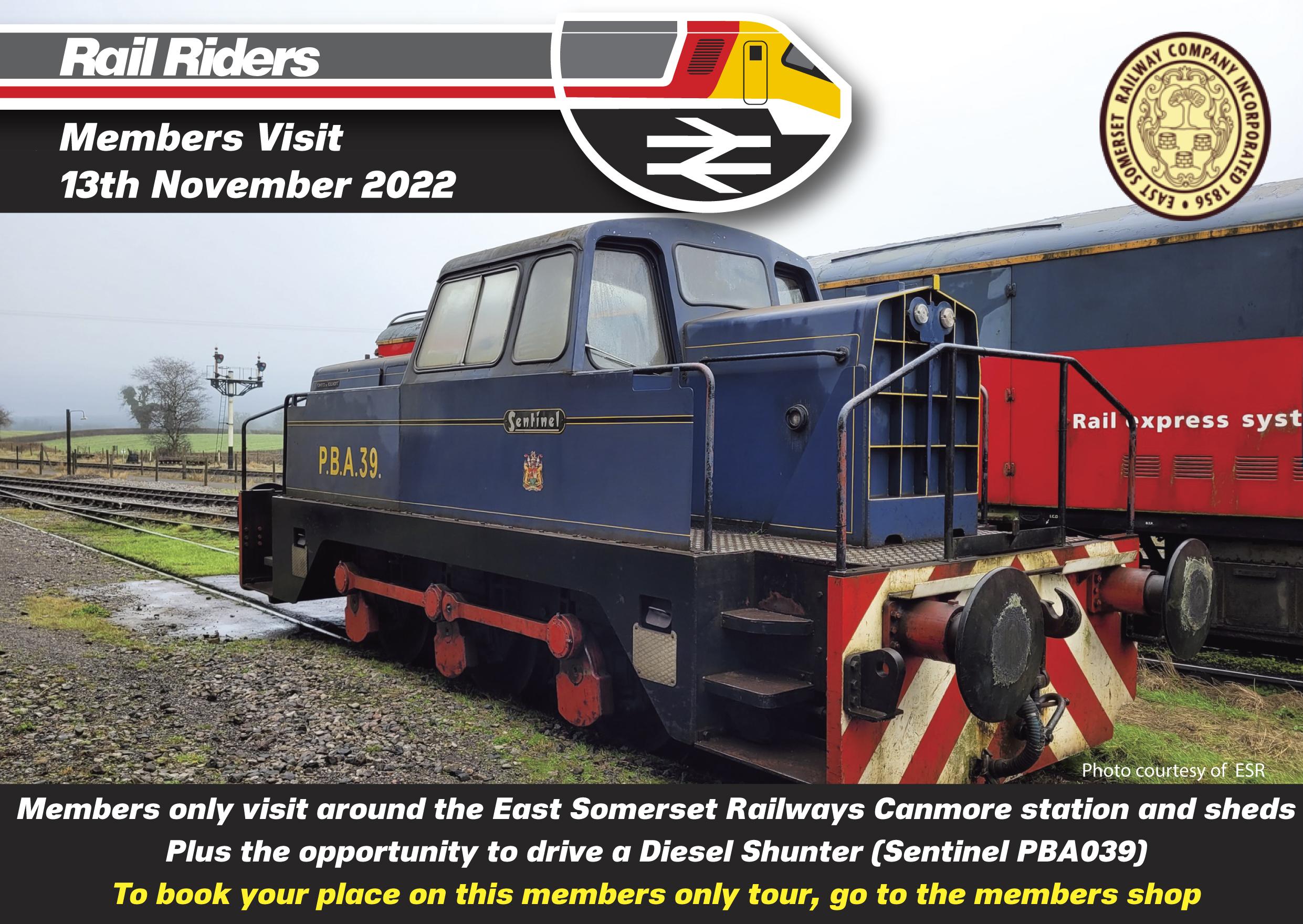 To coincide with our last depot visit of the year to the Freighliner's Merehead depot in Somerset on the 13th November, we have arranged with our friends at the East Somerset Railway for something special for those who wish to visit.
We have organised for any members that attend the opportunity to drive the railways Sentinel loco PBA039 along the running line and also the opportunity of visiting most of the sheds on the railway. The cafe will be open and also possibility
the model shop.
The visit will take place at 12pm on the 13th November 2022, expected to last 2- 3 hours

Members need to have the following equipment to wear for safety: Boots / sturdy footwear and a High Vis Vest. This is due to walking across the East Somerset Railways tracks to gain access to the various sheds on site.
All profits from the sale of tickets will be donated to the East Somerset Railway to help them fund the railway.
Don't miss out, tickets on sale now, click HERE to book your place.
Our tours are arranged for members only, so why not sign up for a membership today and gain all the benefits of being a member including the chance to take part on our members tours of railways and depots and other special things the ordinary enthusiast cannot do, go to our website Rail Riders for more details.