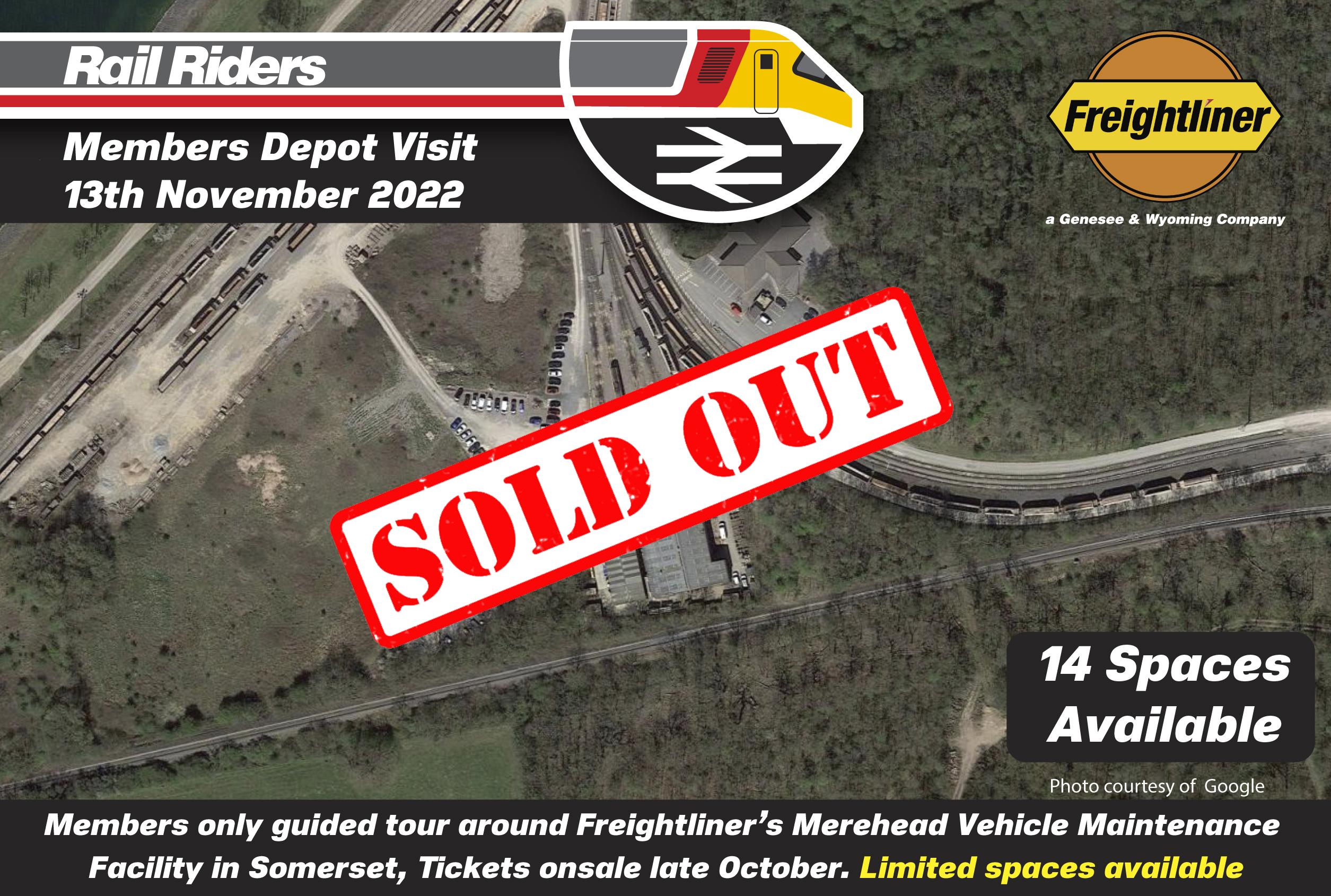 Now SOLD OUT
Our last depot visit of the year will be to the Freighliner's Merehead depot in Somerset
The guided tour starts at 10am at the entrance gate of Freightliner Merehead depot and finish around 11.30am
Members need to have the following equipment to wear for safety: Boots / sturdy footwear, Safety Glasses, High Vis Vest, and Bump Cap.
Due to Freightliner's policy only 14 people that can attend the tour.
All profits from this visit will go to Freighliners chosen charity, the Samaritans.
Don't miss out, tickets go on sale on the 28th October at 18:30 in the members shop.
Keep a look out for an add on tour of the East Somerset Railway including a chance to drive a Sentinel shunter on the running line for the same day.
Our tours are arranged for members only, so why not sign up for a membership today and gain all the benefits of being a member including the chance to take part on our members tours of railways and depots and other special things the ordinary enthusiast cannot do, go to our website Rail Riders for more details.