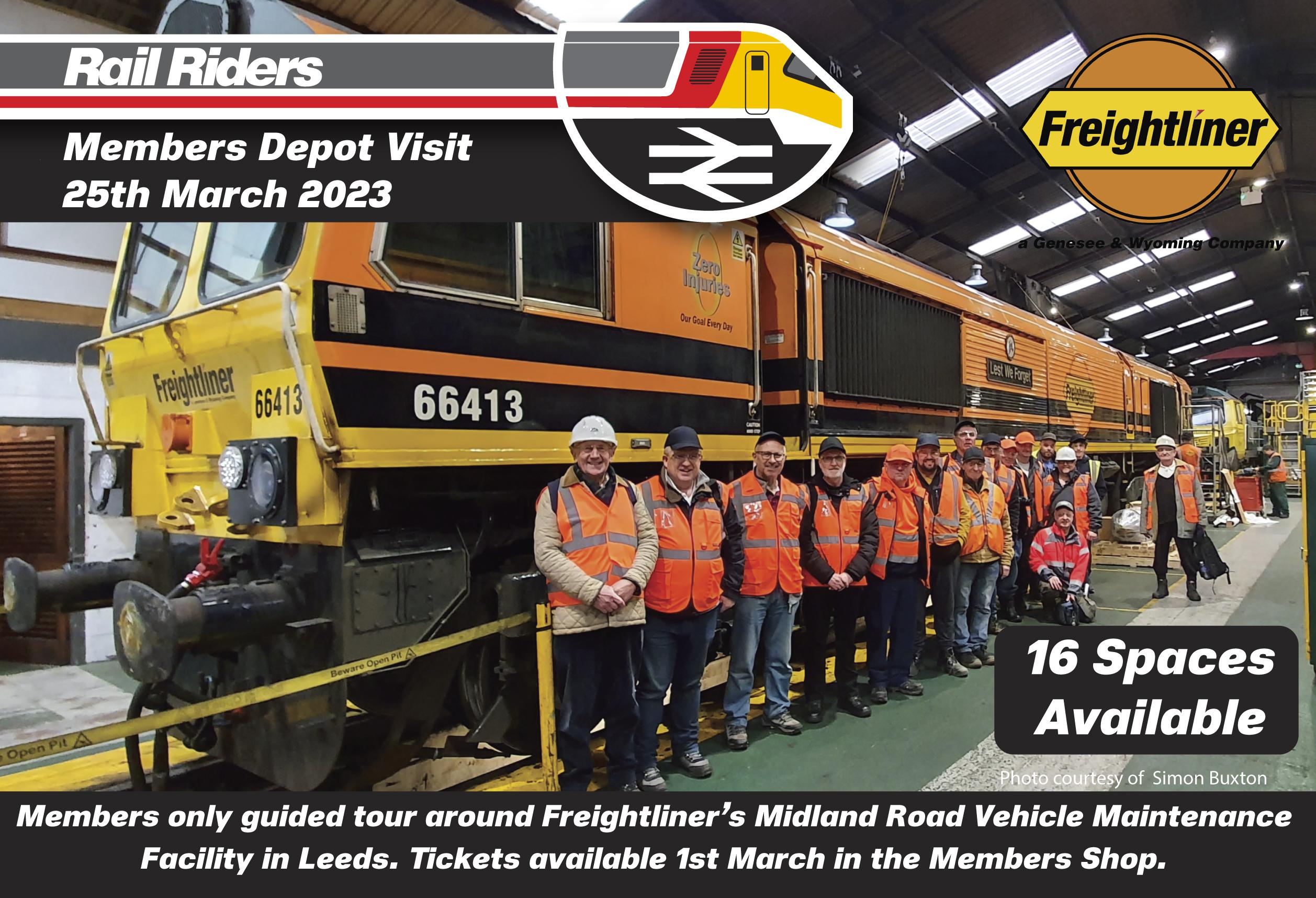 The guided tour starts at 9am at the entrance gate of Freightliner Midland Road Vehicle Maintenance Facility and finish around 12pm.
Tickets for this tour will go on sale at 6.30pm on the 1st March in the members shop part of our website. Tickets are £18 each with all profits going to charity.
Members that attend have to wear Boots, Safety Glasses, High Vis Vest, and Bump Cap. Both Freightliner and Rail Riders will not supply these.
Due to Freightliner's policy only 16 people that can attend the tour.
The postcode for the depot is LS10 2RE.
All profits from this tour will be donated to a charity of Freightliner's choice.
Our tours are arranged for our members only, so why not sign up for a membership today and gain all the benefits of being a member including the chance to take part on our members tours of railways and depots and other special things the ordinary enthusiast cannot do, so why not go to our website Rail Riders for more details.