Gift Family Membership (Europe) Residents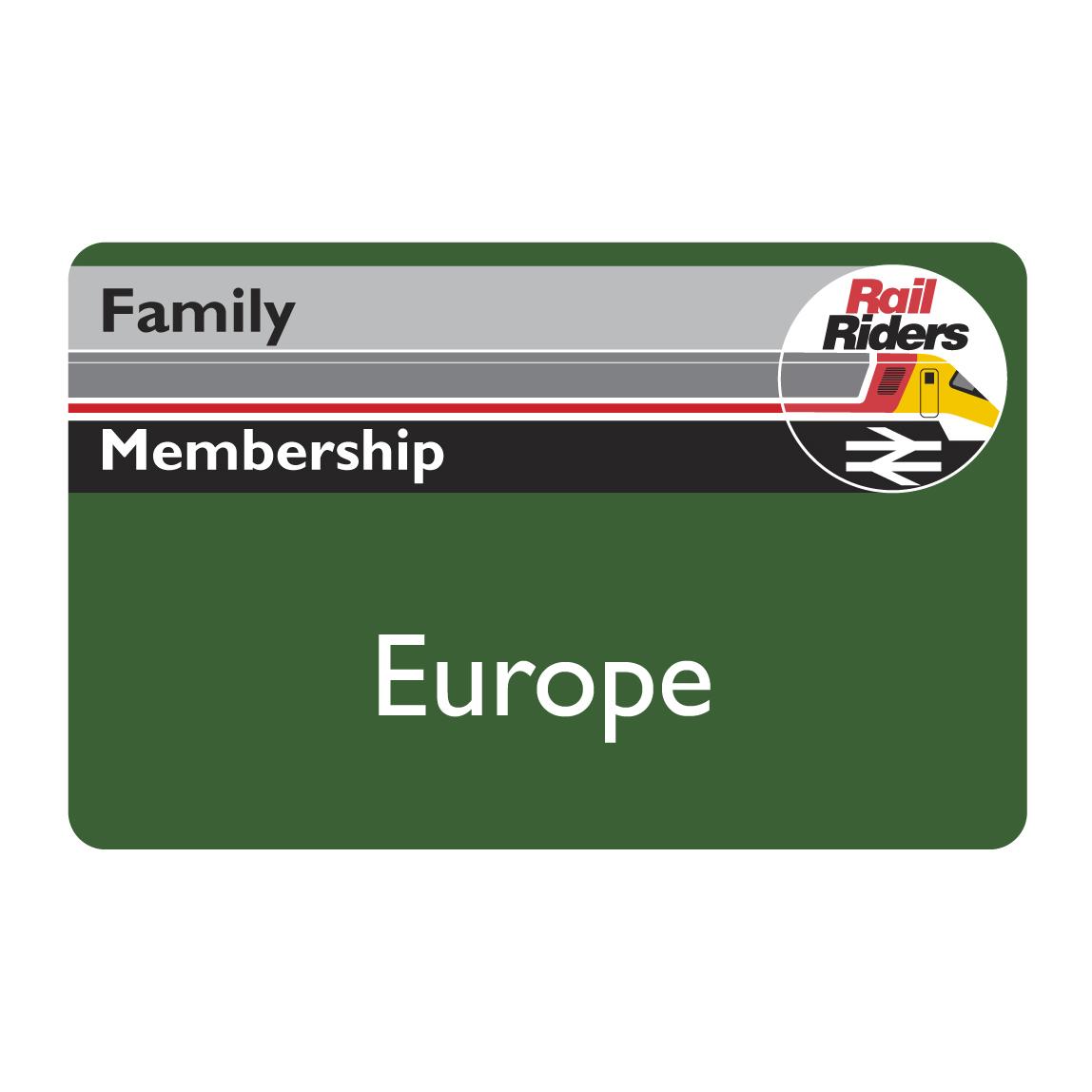 Gift Family Membership (Europe) Residents
---
The Ultimate gift for the family who like trains and railways. 
The Family Membership for residents living in Europe is valid for 1 year starting from date of purchase and will entitle the holder and 1 other adult and up to 3 children aged up to 16 year old the following
A membership pack containing a pen, badge, vouchers, membership card, guide book / pass book.
Receive a quarterly issue of the Rail Riders Express club magazine delivered direct to your door.
Access to a wide range of discounted travel on UK heritage railways and railway themed businesses.
Access to the members only section of the club website and club Facebook group (details will be included in the membership pack.
Your one year membership for 2 Adults and up to 3 children (residents of Europe) costs £70 and runs for 12 months from date of purchase.
We do offer membership to those living in the UK and the Rest of the World. Please check the UK and Rest of World memberships.
Please fill in below the details of the person who the gift is for and we will post to them the membership pack and magazines.
---
£0.00
£70.00
Product Code:
---